Best Gifts for Breastfeeding Moms: All Under P500
Ever wondered what to give a nursing mom? Here are the best breastfeeding gifts for moms that will not break your pocket.
This post may contain affiliate links, which means if you make a purchase after clicking, I may make commission at no extra cost to you. I appreciate your support! See full disclosure
here
.
Breastfeeding isn't easy for all moms. Sure, breastfeeding saves a ton of money. But many moms struggle with low supply, nipple sores, and many other common nursing problems. The items below can help nursing mothers have a successful breastfeeding journey.
Gifts of Function
Because of countless studies proving that breast milk is indeed best for babies, many moms are choosing to exclusively breastfeed their little ones. What's more, they are also bent on not wasting any amount of liquid gold.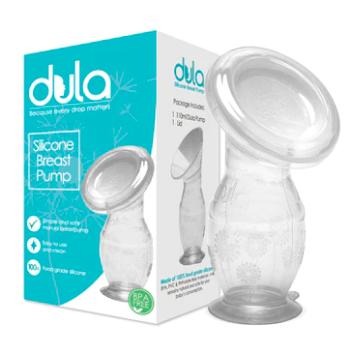 This letdown catcher is my favorite milk saver. Normally used while mom is nursing on the other side, this tool can hold up to 110 ml of milk. It also comes with a lid and is dishwasher safe.
Breast shells protect sore and cracked nipples while also serving as milk collectors. Like its sister letdown catcher, this is also made of food-grade silicone.
Real Bubee has the cheapest manual breast pump and double electric breast pump that I know. The electric pump isn't battery operated so you have to plug it into a power source to work.
I've tried different brands of breast milk storage bags and still, my favorite is Dula's (and Sunmum's 3oz). You can choose from 4oz and 7oz capacity. This is a big help for moms who plan to freeze and store (or donate!) their breast milk.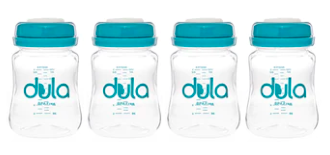 Dula also has storage bottles that have leak-proof silicone sealing discs. You can choose from the standard bottles or the wide-neck ones (said to be the best for breastfed babies), and then just buy separate and suitable teats.
Gifts of Comfort
I am telling you, moms deal with a lot of pain and discomfort even after they have given birth. These rescue items will give moms sighs of relief.
I've tried this MQT Organic Nipple Cream and Rescue Balm because it's the cheapest I could find online. It soothes nipple sores when you have it. From my experience, it also opens nipple pores which can help with the milk flow.
It is not uncommon for breastfeeding moms to have clogged ducts every now and then. Dula's Hot and Cold Therapack offers full breast coverage of either a warm compress or soothing coolness. Microwave it for 15 seconds or freeze it for 2 hours.
When outside the house, a nursing cover lets moms and babies have their own private space while breastfeeding. This one has an adjustable belt and it also comes with a matching pouch.
Gifts of Convenience
Moms have a lot on their plates. They deal with everyday tasks at home and work to keep a baby alive. Breastfeeding moms will surely appreciate having items that will make nursing (and generally, life) easier.
Nursing apparel
A new mom breastfeeds about 8-12 times a day. A nursing wear that also serves as pambahay takes the hassle out of offering boobs to a hungry baby.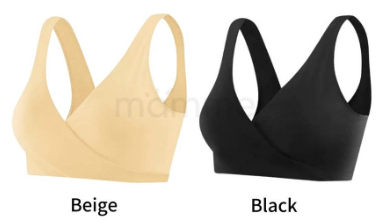 A nursing bra comes in different styles but all of them have the same purpose. It is to quickly make the nipple available to babies when they need to breastfeed. I'd say it's tricky to pick this as a gift because you have to get the correct size of the undergarment. If you don't mind asking (and you think the recipient doesn't mind sharing) about sizes then I guess there should be no problem.
This nursing pillow helps in propping up a baby while breastfeeding. It can also serve as an armrest for mom and comfort for her back. If a nursing mom delivered via c-section, a good nursing pillow could provide support to her incision area by cushioning the weight of her baby. This one comes with a free pillowcase.
It is hard getting glued to a spot when you have so many things to do. A hands-free bra will allow a mom to pump milk while finishing other tasks on her list.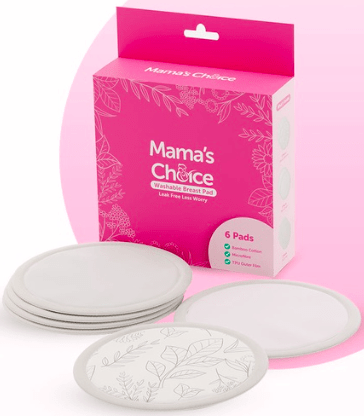 Even if a mom wants to save every drop of her milk, sometimes the situation just won't permit her to. These 6-pack washable breast pads can be used when letdowns get triggered and mom is out and about. There are disposable ones but opting for these reusable pads is environmental-friendly.
Gifts to keep milk supply up
Support mom by gifting her lactation aids. There are a number of items to choose from, from a morning coffee fix to a hot choco before bedtime. Food and drinks will surely delight a nursing mom — who is always hungry tbh.
Lactation supplements
My favorite lactation cookies come fresh from my best friend's trusted oven. Made with cranberry, oats, and a whole lot of other healthy ingredients, it will surely satisfy a mom's taste buds.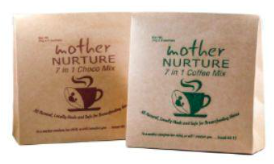 Mother Nurture Mixes contain a little amount of caffeine and use non-dairy creamer. You can choose between Malunggay Coffee or Malunggay Choco.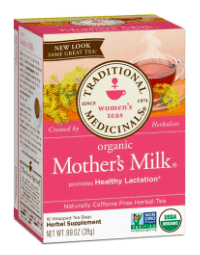 But if mom is more of a tea person, here's an option that used traditional European herbs to aid milk production. It comes with 16 tea bags and is caffeine free.
Natalac is a malunggay (moringa) capsule and is trusted by thousands of breastfeeding moms. One capsule a day shall help with the milk supply. Some were even prescribed to take it before giving birth.
You may also try Buds & Blooms Pure & Young Malunggay Capsule breastfeeding supplement.
Hope I got you covered with these gift ideas. There are breastfeeding gift baskets online but I find them pricey. But if you are feeling rich and generous, you can read this article about breastfeeding must-haves. I think I've got a couple of truly useful items you can check out.
Whatever you present the lucky breastfeeding mama, I'm sure she'll be thankful. Happy gift shopping!