3 Online Birth Preparation Courses That Are Worth Taking
Thanks to technology we can learn about childbirth education without leaving the house. But why take these classes?
I took birthing courses so I could best prepare myself for TOLAC (trial of labor after cesarean) and VBAC (vaginal birth after cesarean). And if I could turn back time, I would have taken these online classes during my first pregnancy. It would have been a big help to me as a first-time mom.
Here are the three paid online birth preparation courses I took during my recent pregnancy.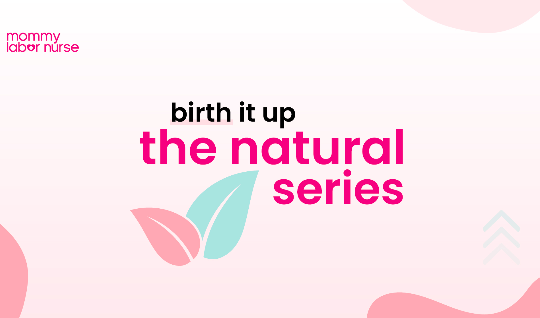 Liesel Teen (a.k.a. Mommy Labor Nurse) is a mom of two and a Labor & Delivery Nurse in the US. She has three birth preparation classes you can choose from Birth It Up: The Natural Series, The Epidural Series, and The C-Section Series.
Why take it: Liesel works at the bedside and in a hospital setting. She has likely seen it all. She was able to explain some conditions pregnant women may have, and the medicines and procedures one may undergo.
Even though I picked the Natural Series, MLN has also brushed on what might happen in case of an unplanned C-section. There are also key takeaways part at the end of every video. When I wanted a run-through, I just watch those shortened versions.
My favorite lessons:
– Natural ways to induce labor
– Pain control
Bonus: Birth It Up has bonus sections that talk about VBAC, and having Twins. It has a video dedicated to birth partners too, and how they could best support birthing mama.
Price: USD 139 — I got it on sale for USD 109 or around PHP 6,000.
Freebies: Cookbook Bundle that includes yummy recipes for Pregnancy, Breastfeeding, and Postpartum. I believe this was only packaged for those who availed of the course during Black Friday. Otherwise, you can still have the recipes at a price.
Course Access: Lifetime
Siobhan Miller is a Hypnobirthing teacher in the UK and the founder of The Positive Birth Company. She's on a mission to make hypnobirthing (it does not involve pendulum swings!) accessible to all women and for them to have positive birth experiences.
Why take it: Hypnobirthing is changing the way how you think and hoping it will have a manifestation on your body. It takes practice and they work better when they are second nature.
TPB has downloadable MP3s of positive birth affirmations that you can listen to every day. And as I checked the course platform again, they have included videos of mamas recounting their positive birth stories.
My favorite lessons:
– Siobhan talking about her birth experiences. Her describing it made me relax already.
– The science part: how the uterus is contracting. Because of her actions, I could make an image of it in my head.
Bonus: You can book a free call with a Resident Midwife but only if you are based in the UK
Price: GBP 39 — I got it during their Birthday Sale for GBP 12 or around PHP 800.
Course Access: One year after purchase
Doula Ros Padua is also a Lamaze Certified Childbirth Educator from the Philippines. She offers different class formats (Private Online Live, Group Online Live, Self-paced Recorded, Face-to-face) so you can pick what's best for you. My husband and I wanted to attend the face-to-face but our schedules won't permit it. I enrolled in the recorded self-paced and was still happy with what I got.
Most of what's discussed circles around the Lamaze Six Healthy Birth Practices.
Why take it: Doula Ros takes into account the practices here in the Philippines (like using guava leaves in sitz baths during postpartum). I particularly like how she relates our local food source in her video about Nutrition in Pregnancy.
My favorite lessons:
– Optimal fetal position
– The supporting videos about belly mapping, delayed cord clamping, and fetal ejection reflex
Bonus: You may book a 15-min consultation call with Doula Ros before or after you give birth
Price: PHP 2,500
Course Access: Until 45 days after your stated EDD
Doula Ros also has two other workshops: Breastfeeding with Confidence, and Parenting with Confidence. She has also experienced VBAC herself.
They all have downloadable handouts
They all have birth plan templates you can use
All of them encourage you to set the scene for the birth that you want
All are self-paced
Their courses can be accessed on any device
All courses are best watched also by husbands
Only the Hypnobirthing Pack lacks modules about postpartum and newborn basics. However, it has an Infant Breastfeeding Guide (pdf) by Breastfeeding Counselor Adele Jarrett-Kerr.
Here are other online courses I would have taken if I don't have to think about affording it.
Bridget Teyler is a birth doula and a Lamaze Certified Childbirth Educator. She has a boatload of Youtube videos that I tried to consume once a day when I was pregnant.
The premium membership to her Built To Birth program covers all courses: Birth, Breastfeeding, Matresence, Meditation, Baby Care, Pre-conception, and Postnatal Fitness.
Price: USD 349 or around PHP 19,300
Course Access: Lifetime
As the name says, this online course is couples-focused so dads could be as involved as they could in the birthing process. Balanced Families are founded by Ben and Jessica Lagrone, a husband and wife education team, to empower couples to learn together and feel confident in their choices during birth.
Price: USD 149 or around PHP 8,000
Course Access: Lifetime
If you don't have money to spend on childbirth education, don't worry. The internet is full of free resources. Pampers also has free online birthing classes you can attend.
Mommy Labor Nurse, Built to Birth, and Balanced Families have mini birth classes you can take for free. You can sign up on their websites.
When is the best time to take a birthing class?
Second trimester would be perfect. You can even rewatch it during the final weeks of the third trimester. (My brain was struggling during the first trimester— I couldn't do simple math)
Are birthing classes necessary?
My answer is yes and no. I feel like I'd be lying if I say yes, and I'd be robbing you of important things if I say no. You can definitely give birth without taking a birth class BUT learning about it will lessen your fear of the unknown. Being an active participant in your birth and making informed decisions contributes to a positive experience.
Whenever people think of childbirth, they get an image of a woman screaming while lying on her back. It's no wonder why many are afraid to give birth.
Upon watching birth prep videos, you will remember that giving birth is as normal as it should be.
By learning how your body works to let the baby out, you start to relax and not think of the pain as an enemy. And while I didn't succeed in having a water birth, I still got my goal (VBAC) and was empowered by everything I went through.