Zoos and strolls: Our toddler's first time in Singapore
It was our toddler's first vacation abroad. Aside from that, we wanted to know what it was like to travel outside the country before we become a family of four. December seemed perfect since it was the holiday season plus my birth month.
I don't think I can write a long and comprehensive article about what to do in Singapore. Baka abutin ako ng panganganak (inabot na nga ako, one month na si Baby O ). But I also don't want to leave this behind.
So allow to me just babble and maybe give a few tips here and there.
This was Tikoy's first international trip and we struggled during the flight because he didn't take his afternoon nap. He was probably too excited for the plane ride.
While waiting to board, he also got to play with another kid. It made him more tired so naturally, he would want to sleep in the plane. BUT we all know it's not the best place to sleep in so he cried a lot simply because he just wanted to doze off comfortably.
Zoo Time with Ignacio Fam
It's a date with our SG friends! We went to Khatib MRT Station and immediately saw the Mandai Khatib Shuttle outside Exit A. Buses arrive every 10 minutes.
We didn't buy tickets in advance thinking we could get them at the zoo. Upon arriving, the staff told us to buy tickets online because it's cheaper there. Children ages 2 and below are free. You can learn more about what the parks can offer through their websites.
Note: I will just be recalling what we did and saw during our visit. I know I won't be able to give you a better description of what the zoos are like so go see their websites.
You will find the big ones here (lions, giraffes, zebra, etc.)
It was hot while we were walking and it made me sleepy
Yet, an hour later it started to rain so we boarded the tram
Went to Starbucks so the kids can take a nap. They just played though.
Lotsa fish and there were turtles, otters, and manatees
There's a giant freshwater stingray (didn't know that exists!)
It has a huge aquarium too, just like the Open Ocean Tank of S.E.A. Aquarium
It was raining so the coolness makes for a good stroll
There are trails and you can go in the dark on foot (they have guides at stations)
But we opted for the tram since we have kids
Good decision since my preggy body wasn't feeling well that night
Watched the show Creatures of the Night in the amphitheater
Many people are asking which is better, Singapore Zoo or River Wonders? The answers are unanimous to the latter maybe because of its laid-back vibe. This bridge is my favorite part of River Wonders.
If you want to hop on a boat adventure, they have the Amazon River Quest. Tickets (SGD 5 per rider) can be purchased online only. A child's height must also be at least 1.06 meters to ride.
This biodome house the giant pandas and is part of the River Wonders. I didn't know pandas need to be in a very cool place.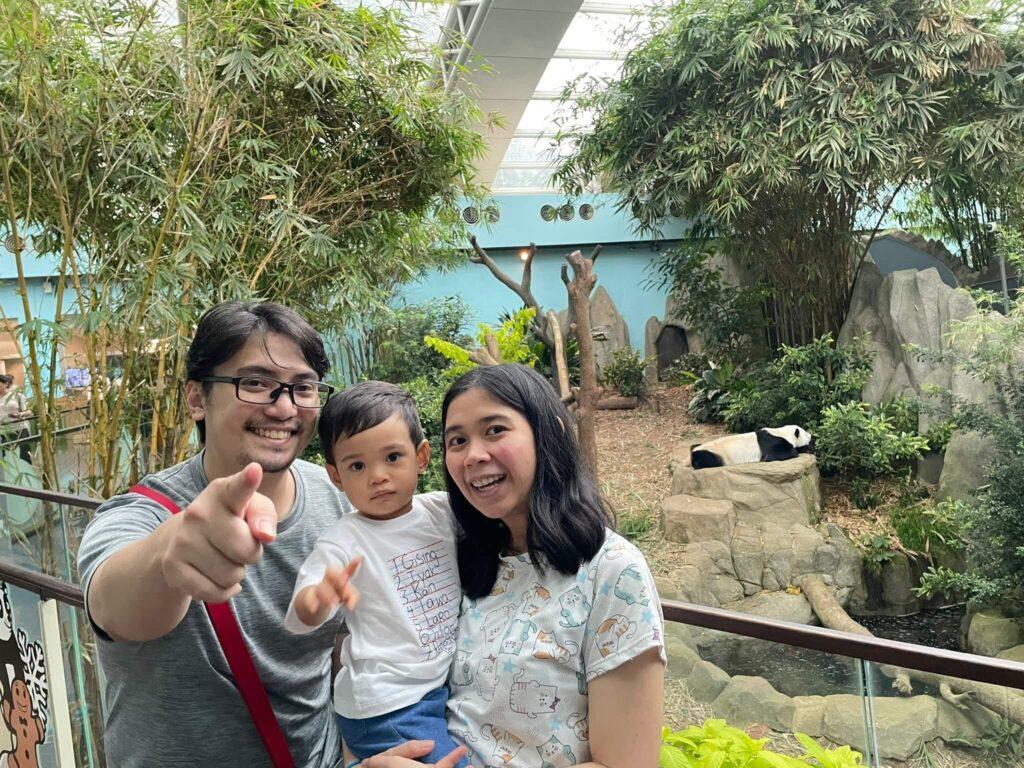 The next time we fly to Singapore with the kids, we will include Mandai Bird Paradise (formerly Jurong Bird Park) on our itinerary.
I'd say strollers are a must for families with toddlers traveling in Singapore. Below are two other items I wished I packed with us.
Mosquito Patch
There are still mosquitoes here so bring an insect-repellant lotion or these mosquito patches.
Mini Fan
Have a mini fan that you can clip on your kid's stroller. Bring this for comfort as the weather is still warm (unless it rains) even though you are surrounded by trees.
Children age 3 and below are free
Toddler was sleepy and wasn't engrossed
Enjoyed seeing the jellyfish though
Toddler more interested in climbing up and down the stairs
He made friends with marine stuffed toys
Had lunch at McDonald's Sentosa after
Took a family photo with the Universal Studios globe before going home
Hmm what else did we do in Singapore? We ate at our favorites and met with good friends. Pardon the unappetizing photos. I only took them for myself.
Favorite Places to eat in Singapore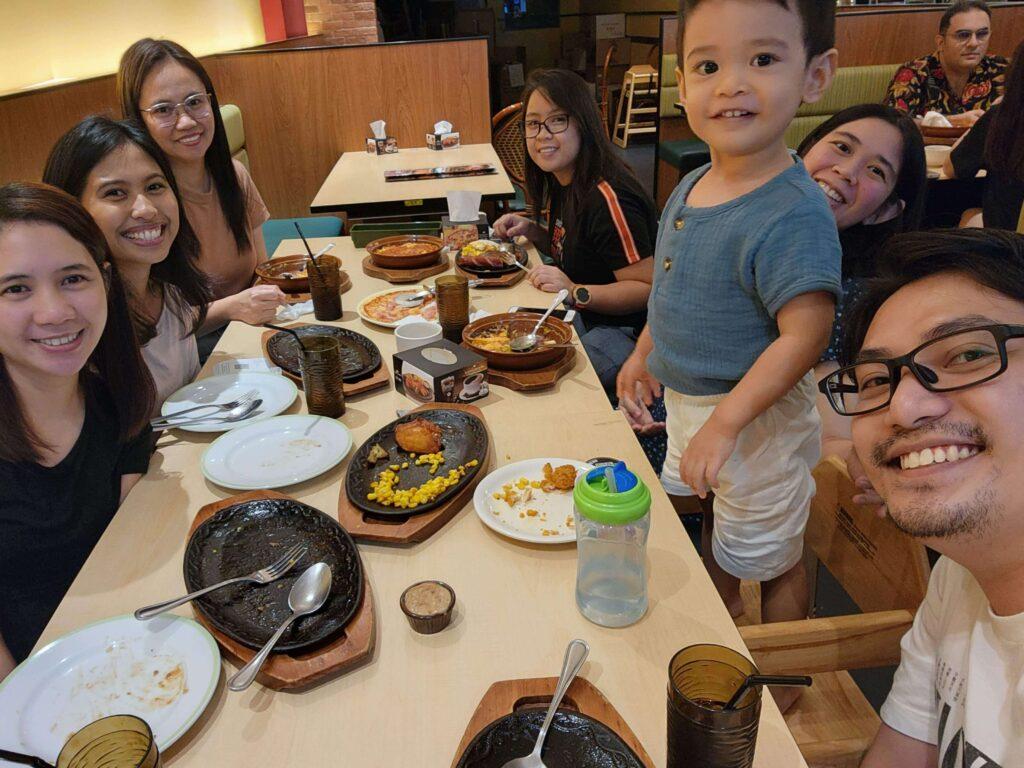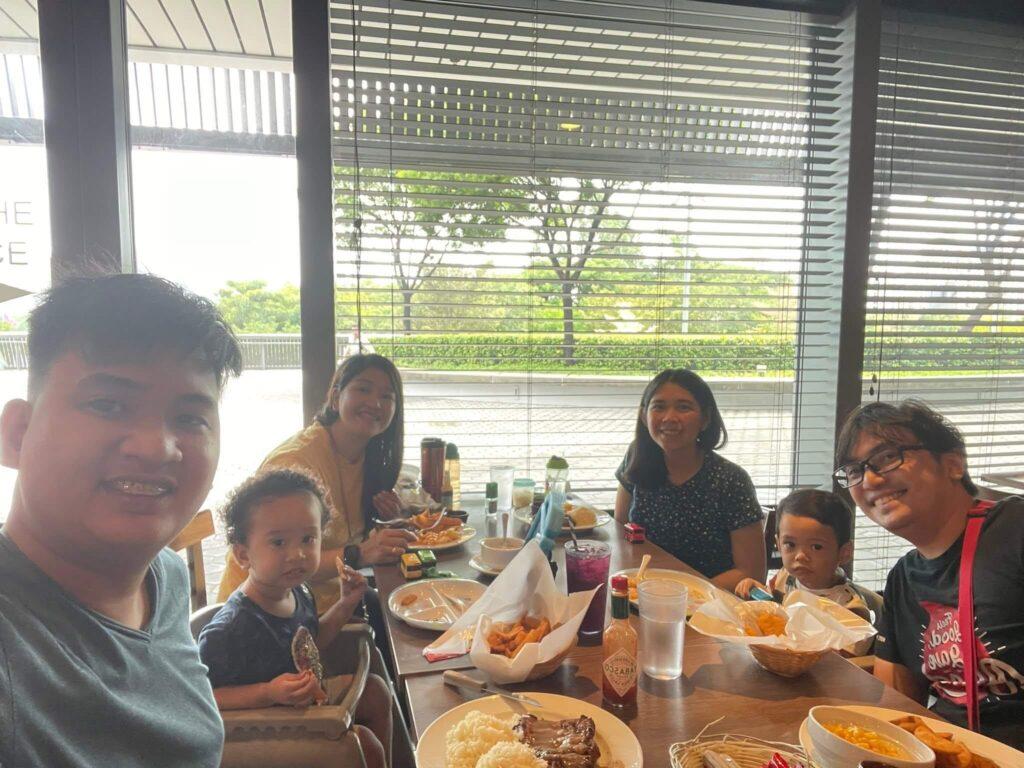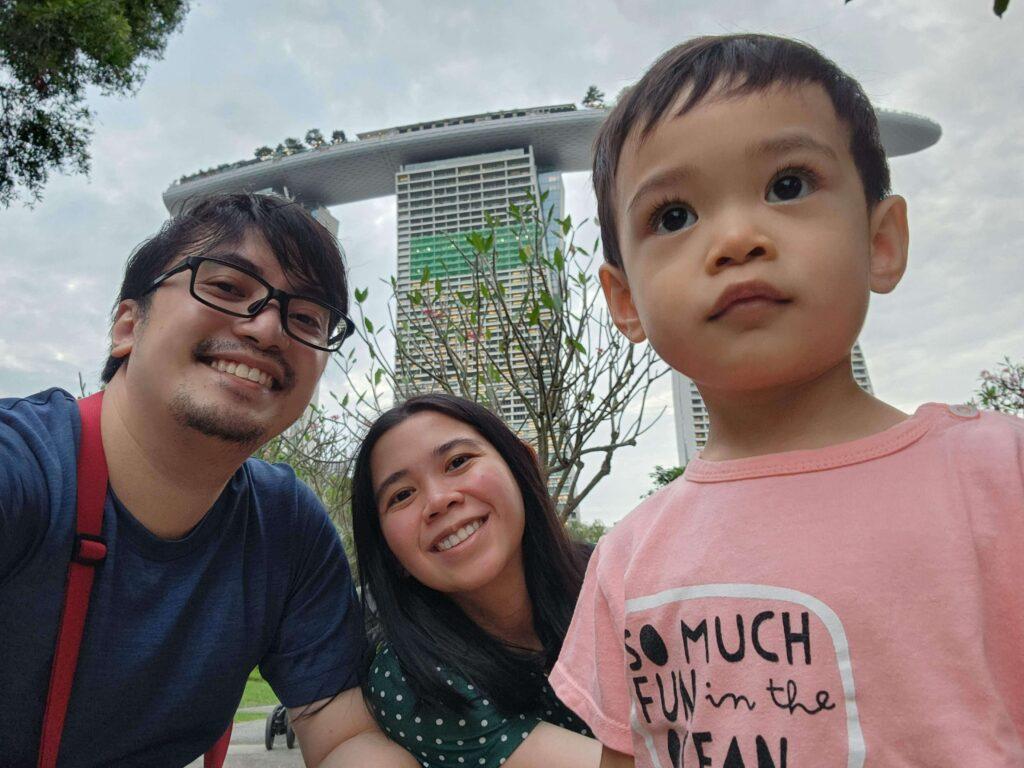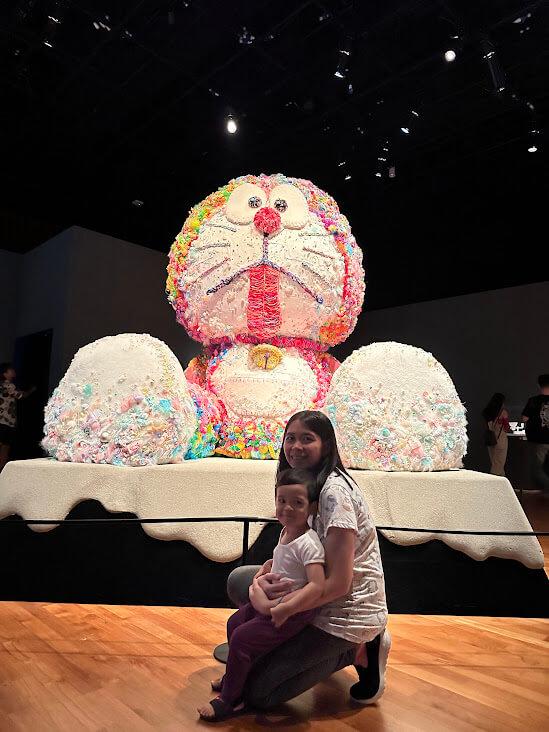 Why we like Singapore
It is family-friendly. Singapore is known for the convenience and efficiency of its public transportation. I appreciate it more now that I'm a mom.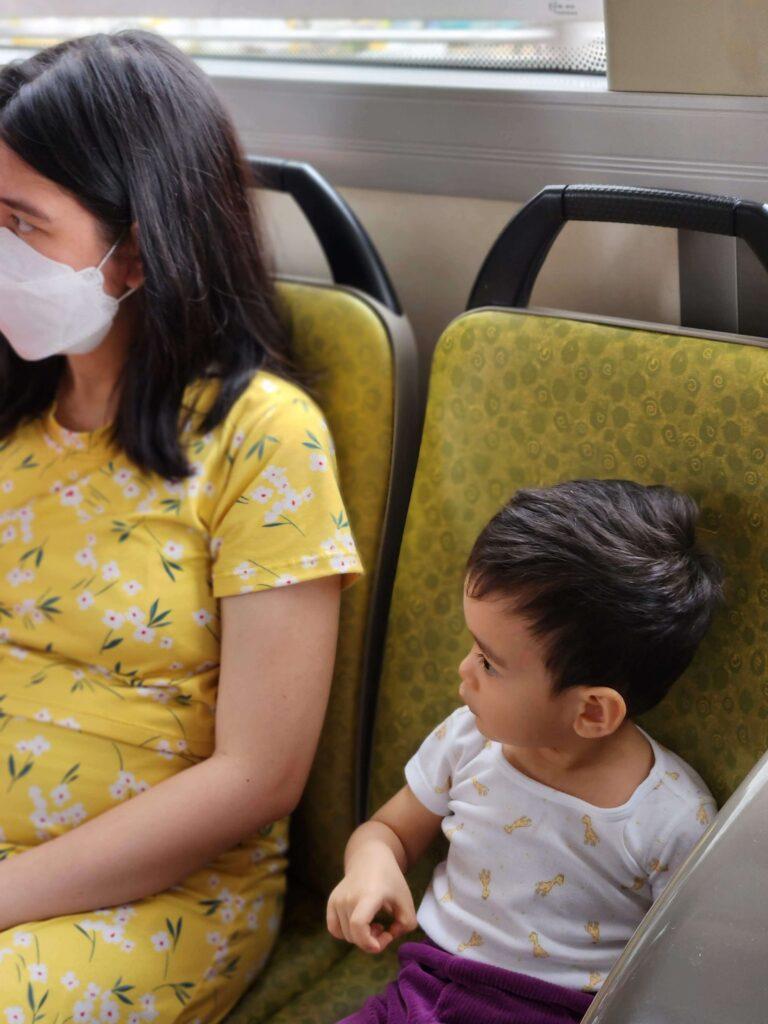 Smooth roads, ramps, and lifts. Their train stations and bus stops are built with kids/wheelchair users in mind. Many establishments have a separate diaper changing room too, and it is not inside the females' restroom. They always have tissue papers too (dito sa Pinas, airport lang may pa-tissue).
When getting around Singapore, there are also apps you can download on your phone. We mostly use the Citymapper and Bus@SG.
Another reason we love SG as parents is because it has playgrounds. Bring the kids outside and it's already a fun-filled activity.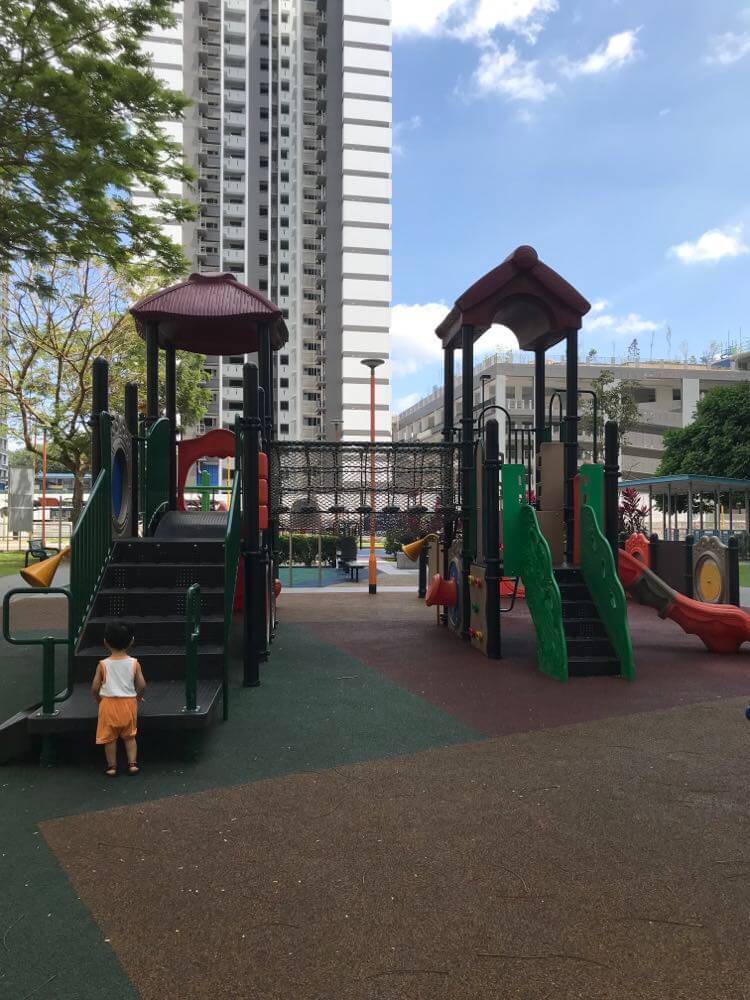 We always get a nod whenever we ask him if he wants to go back to SG. Hopefully, we can go back next year with Baby O as well.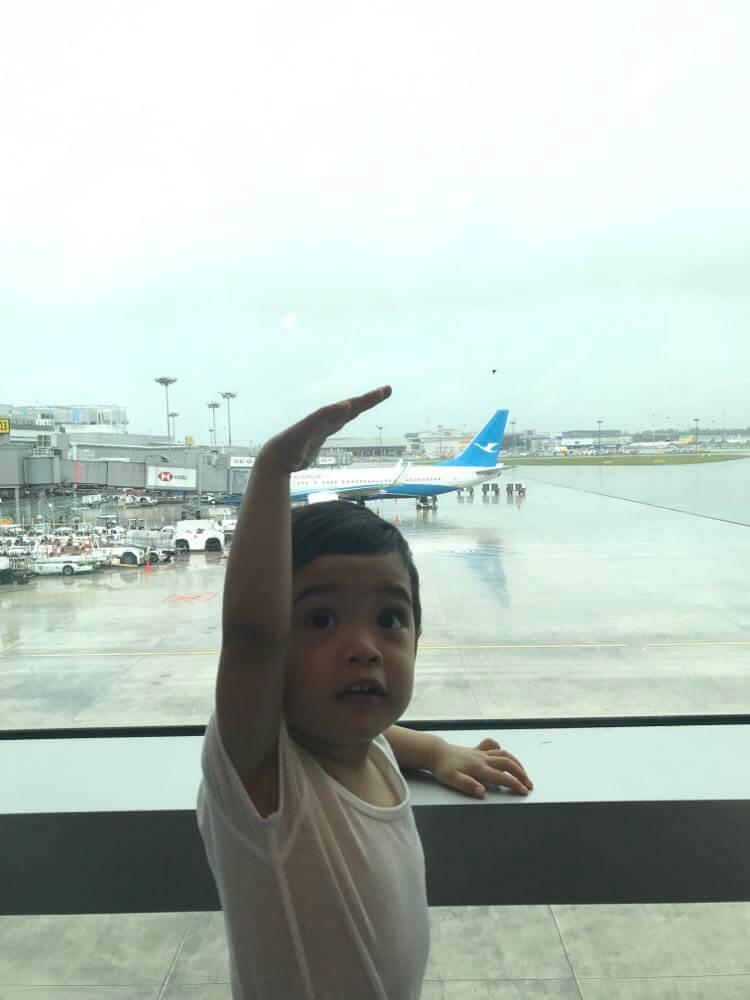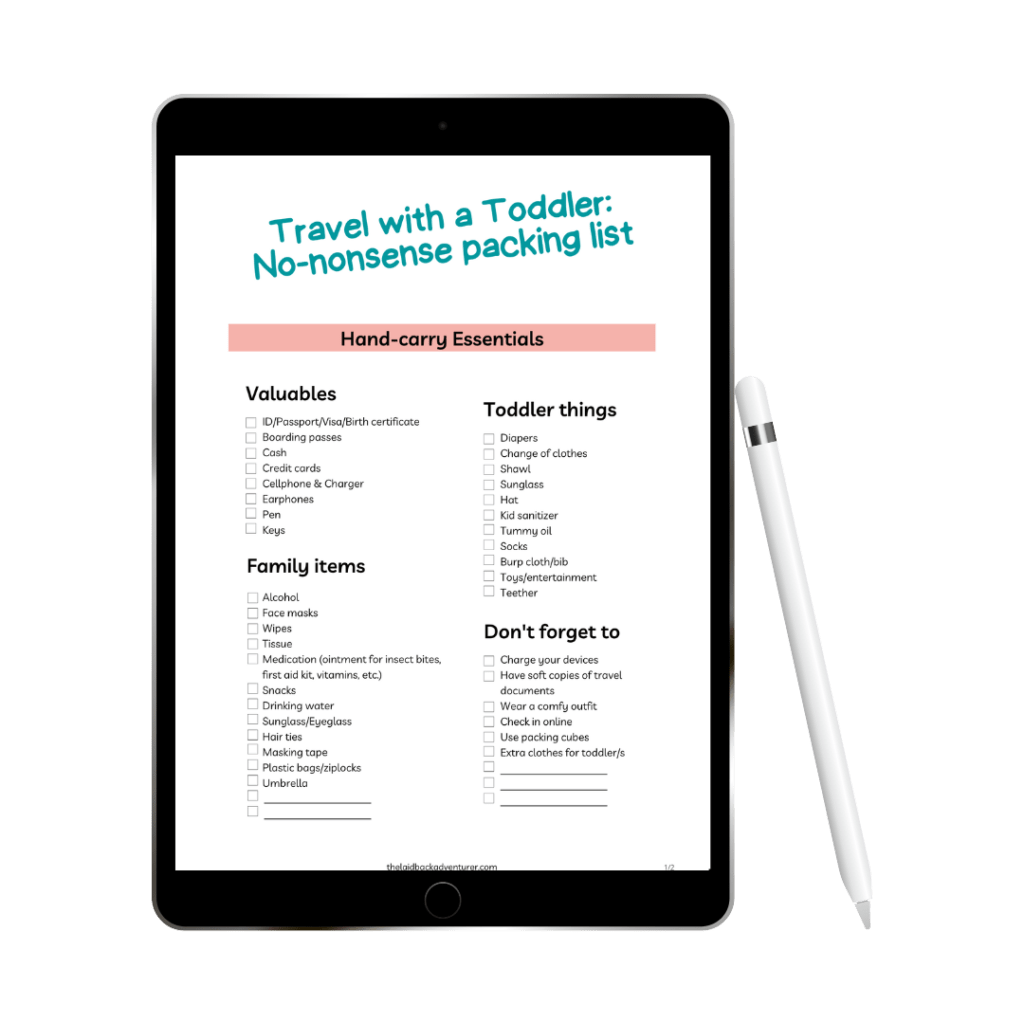 Traveling with your toddler soon?
Download this free travel packing checklist to get a guide on your must-haves for your tot. Print it or tick the checkboxes using your phone.