11 Ways to Prepare Toddler for New Baby's Arrival
Having another baby is a huge adjustment. Good thing there are ways we can prepare our toddler for the arrival of his new sibling.
If I remember correctly, we didn't even wait until my tummy is showing before we told our firstborn that he's going to be a big brother. All I remember is him kissing my tummy early on in my pregnancy because there is a baby in there.
His sweetness was all throughout my pregnancy (I mean I'm not yet done – 38 weeks as I publish this post). Our Tikoy will hug my growing tummy, include him in songs about family, and say "good night, baby".
During my third trimester, he would initiate for us to practice carrying a baby. He would each get us a stuffed toy and we would both carry our "babies" and gently place them on the bed as if they just fell asleep.
So if you're curious, here are the things we did to get our toddler ready for his new role as a big brother. Here's how we prepared him while I'm still pregnant, and how we plan to do things after I give birth.
Before the second baby is out
I just want to say that I hope everyone who reads this has an easy road in preparing their older kids for their younger siblings. May the transition be a breeze.
1. Read big brother books
This is probably the easiest way you can introduce to your toddler the concept of being a big sibling. The stories here will show them what goes on at home after the new baby has arrived.
For a time these books were my toddler's favorite! I guess he likes seeing illustrations of a toddler watching over a baby, the siblings playing in the bath together, and the elder brother feeding his younger brother.
He always points at the big brother and says his own name.
2. Show baby photos and videos of the toddler
He's seen such files before but there are always other photos and videos of him to show (off — look how cute you are!). We told him this is how small baby brother will look like once he's out of me. And oh, by the HD ultrasound, his brother looks so much like him.
3. Tell your toddler not to expect much from baby
Because those early weeks with a new baby will circle around sleeping, pooping, feeding, and crying. They can't play immediately and mommy has to breastfeed the baby too.
There are, however, things he can do with his baby sibling. He can offer his finger for the baby to grasp. It will also be nice for him to hold a soft toy for his baby brother to look at. He can help put the baby to sleep by patting his back and being discreet.
4. Tell baby in tummy how amazing and helpful his brother is
Within earshot of the toddler, talk to your tummy and say how blessed he is to have a brother who loves him.
Our Tikoy loves sharing and would offer food and drinks to his baby brother (my tummy). I should probably be consistent and say the baby cannot eat solid food yet. But most times it's easier to make a munching sound and say "thank you, kuya".
Saying how lovely big brother is also helps us in everyday activities like brushing teeth. I'll show my tummy and say, "baby look oh, this is how you brush your teeth. Kuya will just say Eeee and Aaah." He's always willing to 'show' how brushing works.
5. Roleplay with the toddler
As toddlers are curious, take advantage of it by practicing upcoming chores with him. Most of our toddlers have at least one stuffed toy so make it "the baby" for now.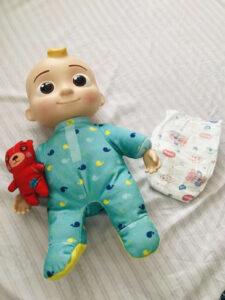 Spare a diaper and a few cotton balls. Roleplay how he can assist with diaper changes by handing you a fresh diaper. He'll be delighted to be of help.
6. Involve the toddler in choosing stuff for his baby
If there are clothes to buy for the new baby, it wouldn't hurt to let his sibling have a pick with the design. You may also show the toddler the clothes he's worn when he was still a newborn, especially if the new baby will use them.
7. Tell them about the day you will give birth
Try to tell it as simple as possible. It's stunning sometimes how toddlers understand much of what we say. Let them know who will be with them and that you won't be away too long.
Be sure to prepare everything they would need. Have their favorite food ready. Make sure they have good company and it'll be cool if there are new activities they can do. It would also be smart if the people who would spend time with them knows first-aid procedures.
8. Prepare gifts to hand out to each other
This was originally not in my plan because I find it lame to 'buy' affection. But lots of moms swear by this so we just bought small items for the brothers to "give" to each other. Tikoy loves showing his toys to my tummy anyway. He would undoubtedly be delighted to learn his baby brother got him his favorite treat.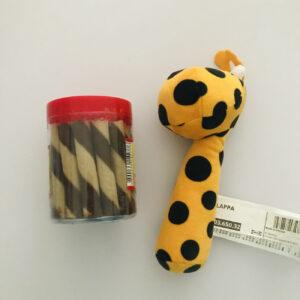 9. Ready an activity bin for toddler when nursing baby
My toddler is generous BUT in time he would find that nursing the new baby seems to take forever. Why is mommy still not playing with me?
We prepared toys he hasn't seen to keep him busy and enthused while I feed baby brother. Find activities he can play with quietly and on his own (if possible). Hopefully, it'll help pass the time and before he knows it, I can move and play with him again.
10. Spend more one-on-one time with the toddler
You'll never have this time back. After I give birth, my mind and body will always be divided for my sons' needs.
Pregnant women should be sleeping early at night so I stopped squeezing in activities for myself before midnight. I just take the time to get our toddler ready for bed. I give him more cuddles and assure him throughout the day that he is loved.
11. Lower the bar
Not all toddlers are interested in seeing their mommies' pregnant bellies. Do not expect them to look at their baby siblings as if they are their world, because that is just not true.
One activity that I am not optimistic about is breastfeeding at night. Our firstborn likes to sleep on my arm while on latch. Whenever he stirs at night, he would look for me. It will probably be hard for him to share me with his younger sibling who would need to feed more than once at night.
I've told him about it a couple of times already. I explained how I would have to leave his side to nurse his baby brother, and then I would come running back after it was all done. For now, he seems satisfied with that.
When the second baby is here
While our future looks promising with how our toddler is doing now, I know everything may not go smoothly. So here is how we should keep up once the new baby is out.
Acknowledge toddler's negative feelings
Am I wrong to say it is bound to happen? Or am I just being realistic? He's the reigning entertainer at home and having another baby might make him feel he is being replaced. Jealousy is always at bay.
Shower toddler with affection
The baby won't mind as long as his needs are met. It can also be a bonding time to look at the baby together with the toddler. Identifying body parts is something our Tikoy would probably enjoy. He's already asking if baby has eyes, hands and ears.
Do toddler's usual activities
Try to maintain a normal routine even though he would have to share all of us here at home. Maybe we could up the swimming times since he enjoys that.
Praise toddler for performing older sibling duties
It's not his job to change baby's diaper but if he'll help in whatever way he can, we will commend him for that. He already enjoys hearing how younger sib will learn a lot from him. I bet he'll be happy to show baby these flashcards from Tiny Buds.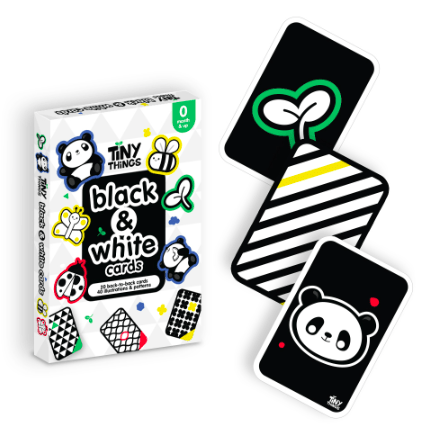 Stay upbeat so the toddler won't resent the baby's arrival
This might not be easy in the first weeks postpartum. I have an idea of how my body will feel and boy, just thinking about it makes me tired already. But whatever energy I would have, with the help of our fam, I'll try to keep up with everyday activities. No one has to blame the new arrival.
Make the baby wait too and explain that everybody waits
For the times we'll wish we can split our bodies and do different things at the same time, may I have the grasp to choose what to deal with first. And the wisdom to explain to our toddler that everybody waits.
Gossip about how the toddler has been wonderful with his baby brother
Again, within earshot of the toddler, we would have to tell our relatives and friends this Kuya is doing well. (We don't know this yet but hoping for the best)
Remind toddler not to bring anything inside baby's crib
I'm not even sure we'll have a crib for baby number 2. Still, keep a crib or a playpen safe by removing suffocation hazards.
Everyone should also be gentle when it comes to the baby. I feel like Tikoy would want to carry his baby brother in his arms as soon as he sees him. Oh well, that's why we're here.
Remember to never leave a baby alone with a toddler. Anything can happen.
The goal is to ease big brother in. It's a new role and it could be hard. I remember being a new parent and everything seemed upside down.
We all have to learn and be patient. In time they'll be used to having each other and will be playing together (and I'll have a new role again — as a referee).
Update: Newest baby is one month old as I type this. Our eldest welcomed him with so much love. He's so fond of baby brother that he's always reaching out for him. You know the feeling when we finally get the baby to sleep only for the toddler to tickle the younger baby's ear? *me sighing* Am I complaining? I'm not sure.
I wouldn't say big brother is jealous of his sibling but he makes it known to everyone that he still wants my milk. And now I know that tandem feeding isn't always fun.