Shifting to UV Dryer & Sterilizer made my life easier
Local brand UVi Buddy launched their newest addition of dryer-sterilizer two months ago and I couldn't stop thinking about it. Last 9.9, I finally ordered and it arrived after three days.
This post may contain affiliate links, which means if you make a purchase after clicking, I may make commission at no extra cost to you. I appreciate your support! See full disclosure
here
.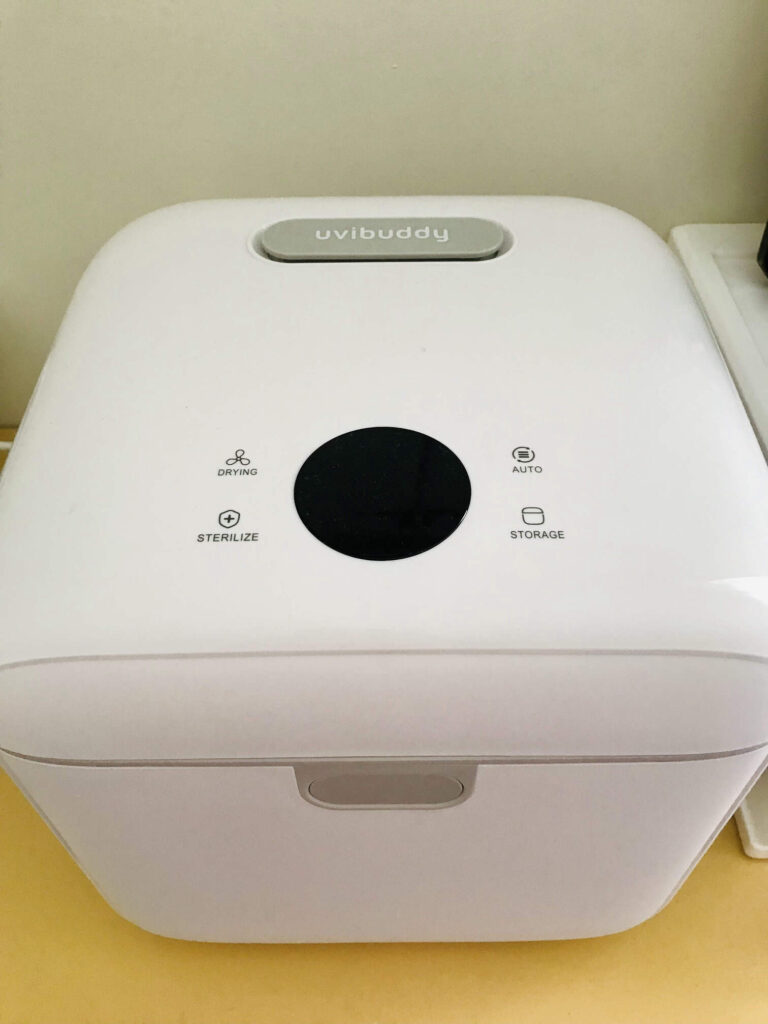 The UVi Buddy DUAL MINI has a 10L capacity and can fit nine (9) baby bottles. It is equipped with two (2) 4W Philips UVC Lamps and is lab-proven and tested to kill 99.9% of harmful bacteria.
While I like the more popular cabinet designs, I find them too big. The Dual Mini's flip-top design maximizes countertop space and its sleek white color easily complements any room.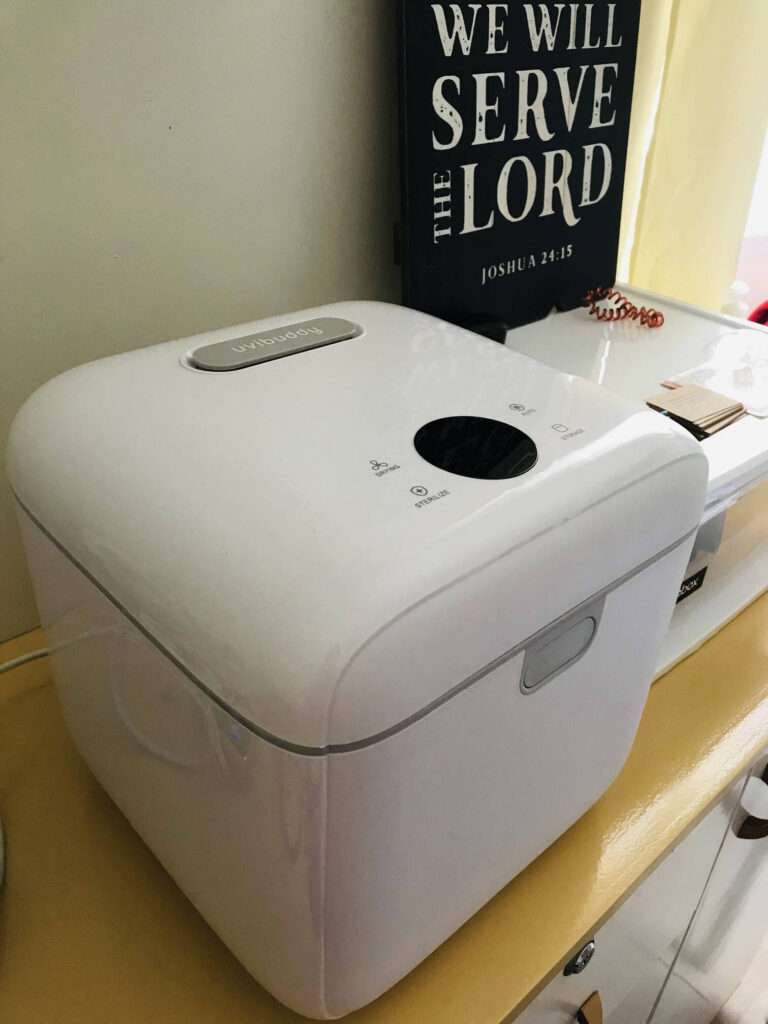 Soon as I paid for it, I began to worry if I made the right decision. I was fine with boiling baby bottles eh. Why do I have to pay thousands for this machine box?
But after two cycles of drying and sterilization, I knew it was worth it. Why? Two things: convenience and safety.
Drying and sterilizing take 41 mins. While it seems long, I just use that time to finish other household chores. No need to spend time towel drying utensils or cleaning up water spills.
Items inside the UV box get a bit warm after each cycle. Pero kung sterilization lang, walang init. The box and its contents would have minimal smell though. Parang sunog pero it isn't hard on your nose.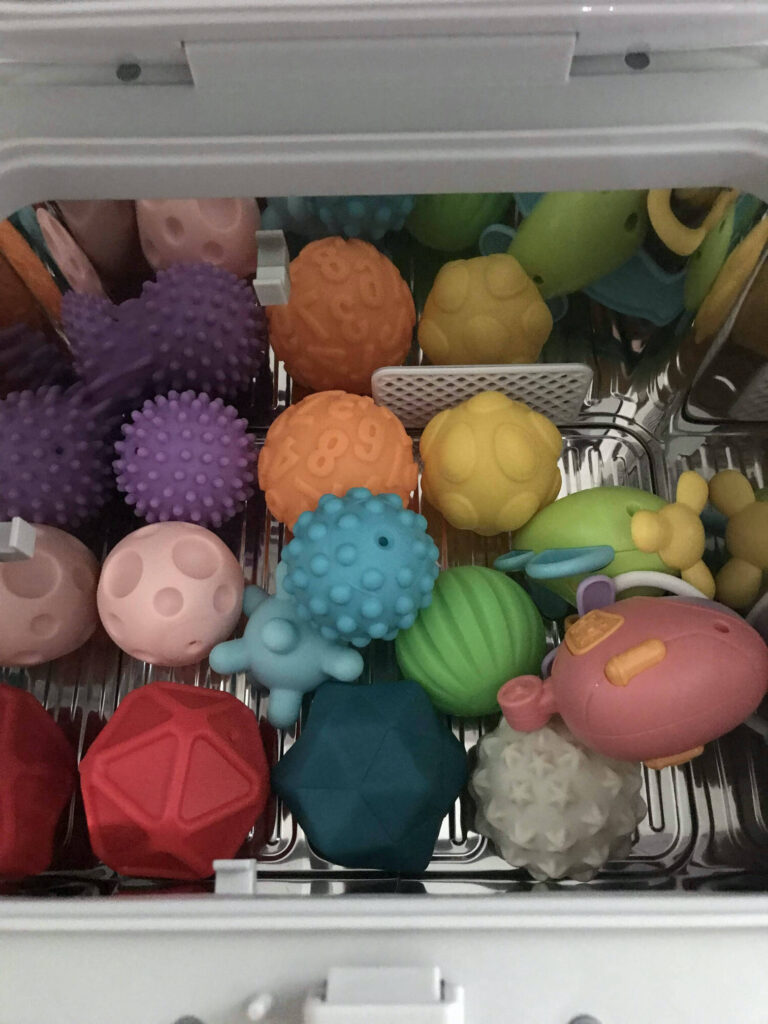 I went into a frenzy sterilizing Tikoy's toys. Sterilization only takes 11 mins at the least so I load things one after the other. It gave me relief and security knowing the things he mouths are clean and safe.
I chose UVi Buddy because it has nothing but excellent reviews on their Lazada store. I even searched other Mom groups and they are all praises for this brand.
The Dual Mini's original price is P5990 and Lazada sale made it P4450. But because of some vouchers, I got it for about P3900, shipping included. That's a steal! If you're going to purchase though, check both their website and Lazada store. Sometimes one page is cheaper than the other.
Aside from baby bottles and breast pump parts, you can sterilize electronics, face masks, cutleries, and maybe anything you can think of that will fit inside.
I can't compare it with other UV sterilizers since this is my first time having one. I've read that Ecomom doesn't emit burnt smell because of its anion feature (di ko na pinag-aralan kasi mahal masyado for me and walang maliit na version).
Indeed, safety begins at home. We have to be extra cautious because of the pandemic. I guess paying high for something I'd use for a long time is just fair.