Experiencing the Harry Potter magic on set
Are you a Potterhead? If yes, then don't you dare miss the Harry Potter Studio Tour when you are in London.
We spent two weeks in the United Kingdom and on our last day, Hubby and I entered the magical world of Harry Potter through Warner Bros. Studio Tour London – The Making of Harry Potter.
Buying Tickets
Tickets must be purchased in advance. And I mean weeks or even months early.
My mind was occupied by the London Bridge, Stonehenge, Buckingham Palace, and other tourist spots that I put off booking the Studio Tour until the last minute. A day before our visit, I tried to buy tickets and it was fully booked.
I waited until it was 12 midnight and then prayed. After that, I got slots for the tour. ❤️🙏
As of October 15, 2021, the Adult ticket price is GBP 47.00 (about PHP 2900). Ticket prices are subject to change so better check here.
Getting There
The Studio is located in Leavesden, WD25 7LR. Since we stayed at Hilton Garden Inn in Heathrow, we took the tube from Hatton Cross to Watford Junction station. From there we rode the HP shuttle bus (GBP 3.00 Return ticket) for about 15 minutes. You will need to show your Studio Tour ticket or booking confirmation to the driver before you can take the shuttle. Their buses run every 20 minutes.
Magic on-screen
Breathtaking sets, authentic props, original costumes. They're all here. We're at the home of the Harry Potter cast and crew for 10 years.
If my heart could jump out of my chest, nangyari na pagbaba ko pa lang ng shuttle bus.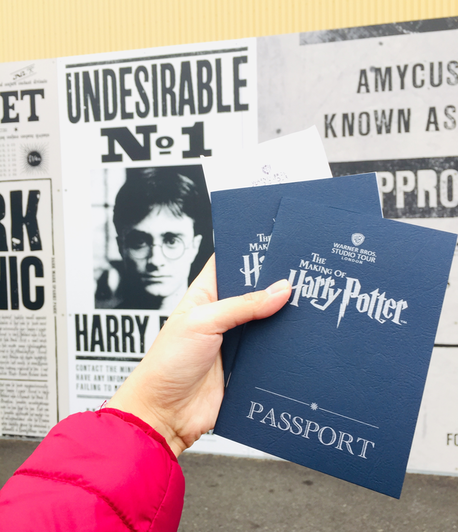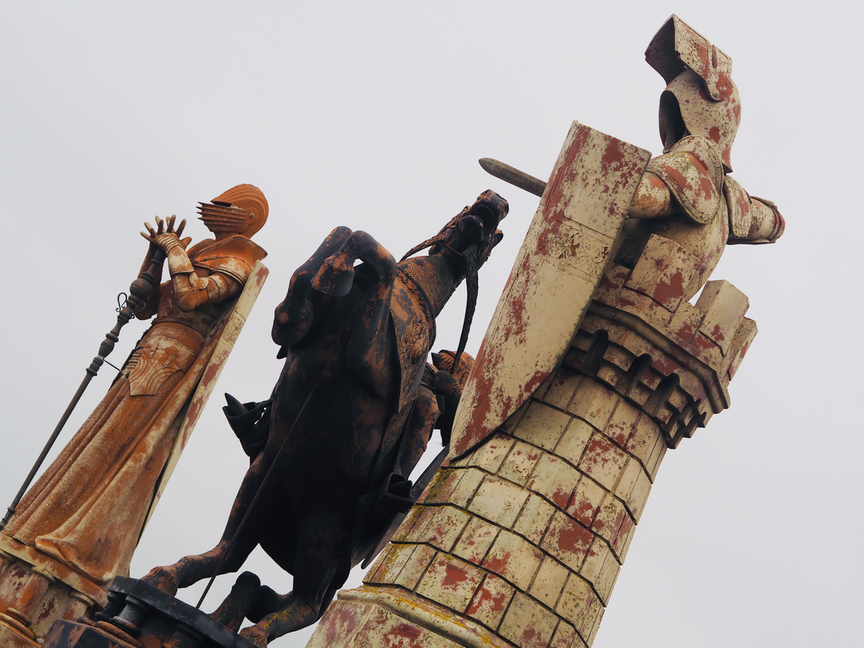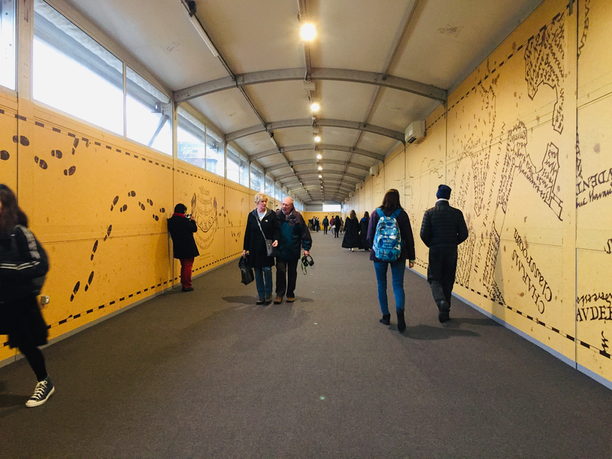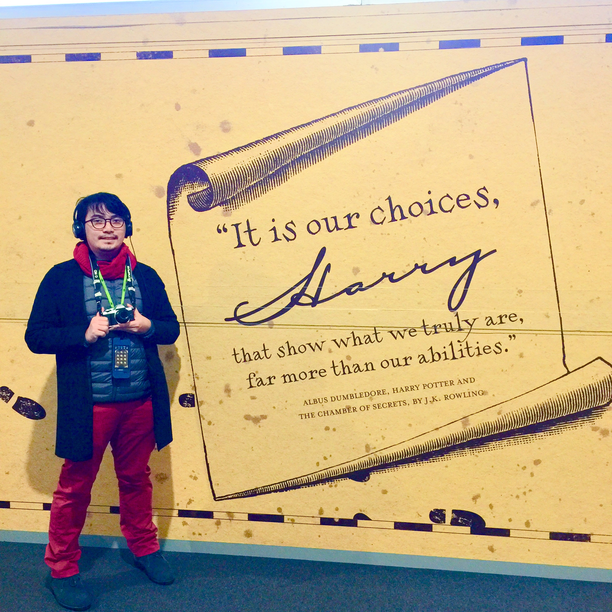 They say visitors spend an average of 3 ½ hours in this Studio Tour. Man, I can stay and camp here for a week if they'd let me.
Visitors are guided through the Holding Room, Cinema and Great Hall. After that, wizards and witches are free to walk around at their own pace.
This always reminds me of Professor McGonagall casting Piertotum Locomotor.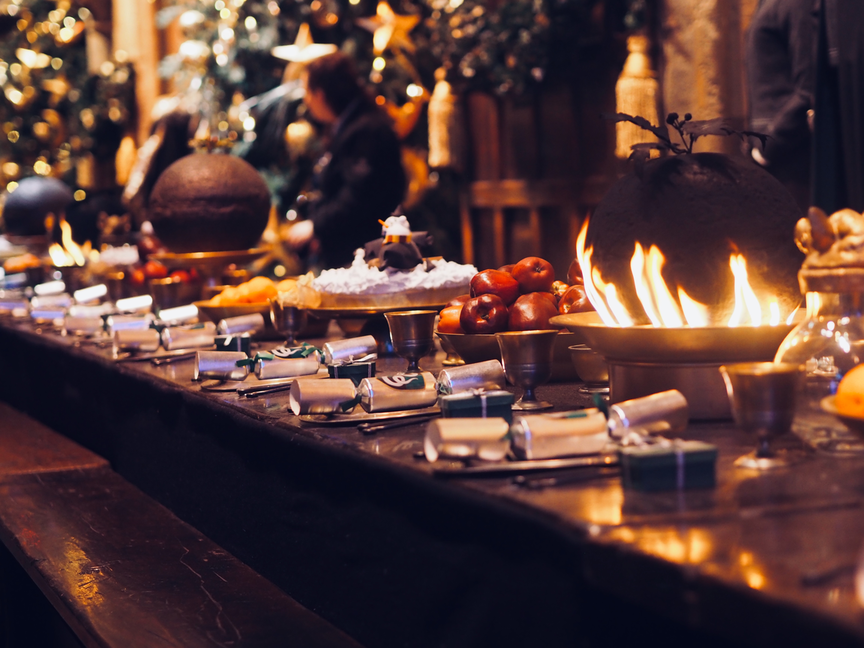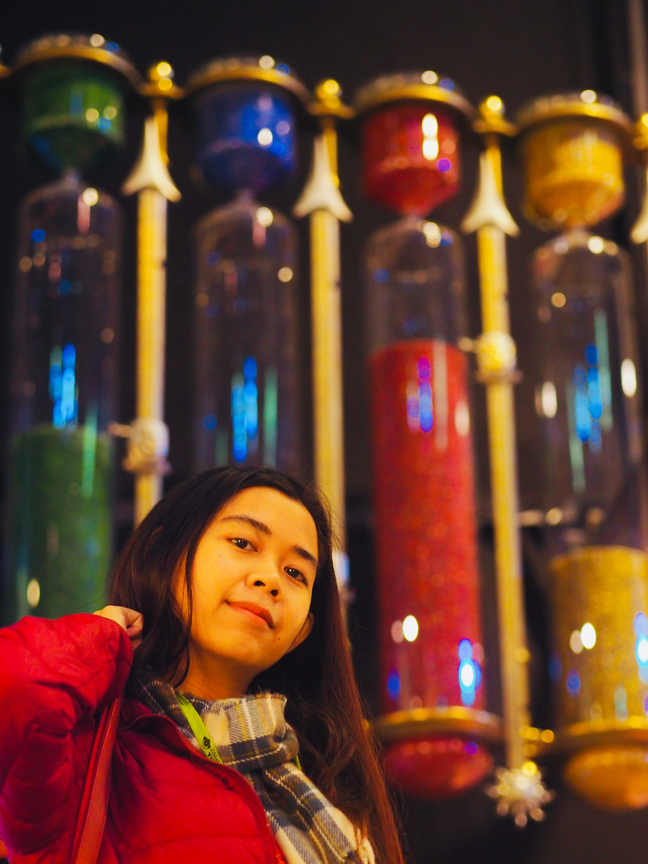 FUN FACT: As their four-poster beds were originally made for The Sorcerer's Stone, it became too small for them in later films. The actors had to curl up to keep their legs and feet from hanging.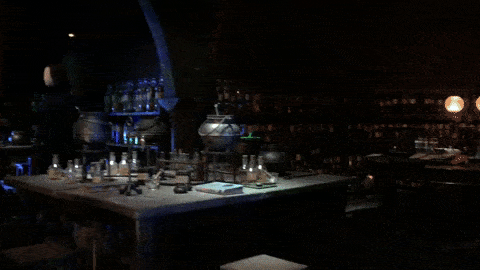 You can take part in a number of their green screen experience. I regret not flying over London in a broomstick. Haba ng pila eh. They also have Wand Choreography if you want to practice for duels.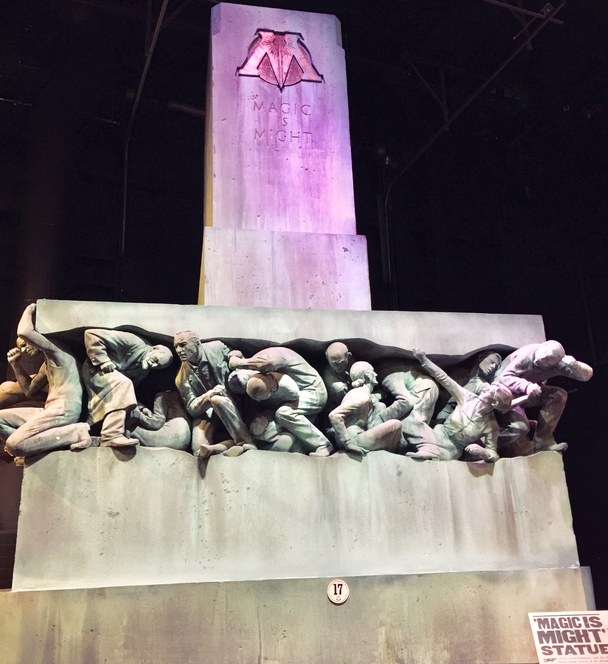 I wish I took a photo of the Malfoy's Manor set where Voldy and his Death Eaters were meeting at the start of Deathly Hallows. There were mannequins sitting around the huge dining table. Charity Burbage's mannequin was also suspended in midair at the center. It was creepy. Up to now I still feel sad about the Muggle Studies teacher's death.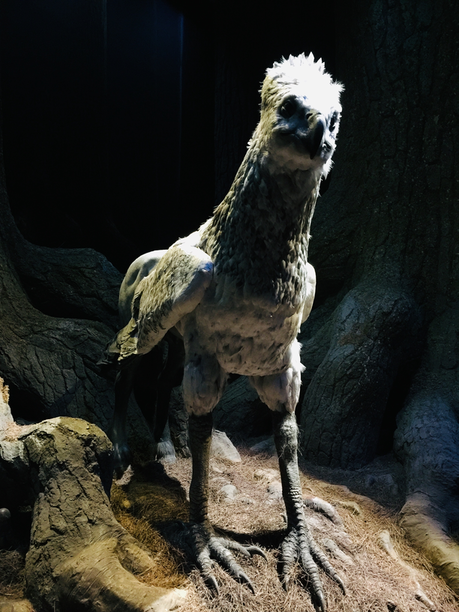 FUN FACT: For Sorcerer's Stone, they first shot forest scenes at Black Park in Buckinghamshire, England. But because the environment outside cannot be controlled, they had to make their own Forbidden Forest sets in the studio.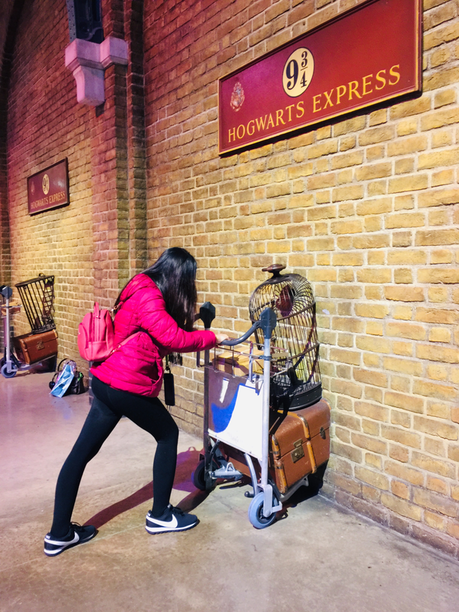 We entered the train and each compartment was styled by how it appeared in every film.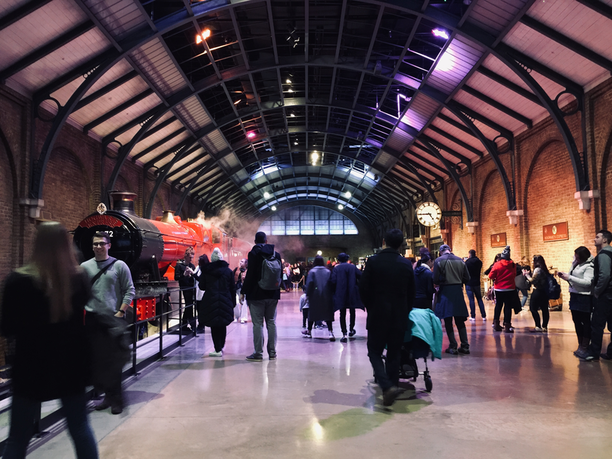 All printed pieces in the films were generated by the Graphics Department led by Miraphora Mina and Eduardo Lima. You can also check the duo's website MinaLima.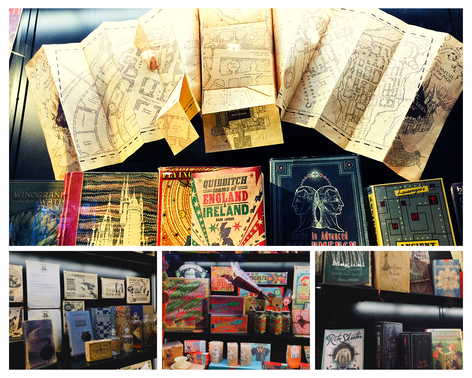 By the time production ended in 2011, the Prop Department had filled five giant warehouses with thousands of items specifically made (or bought) for the films.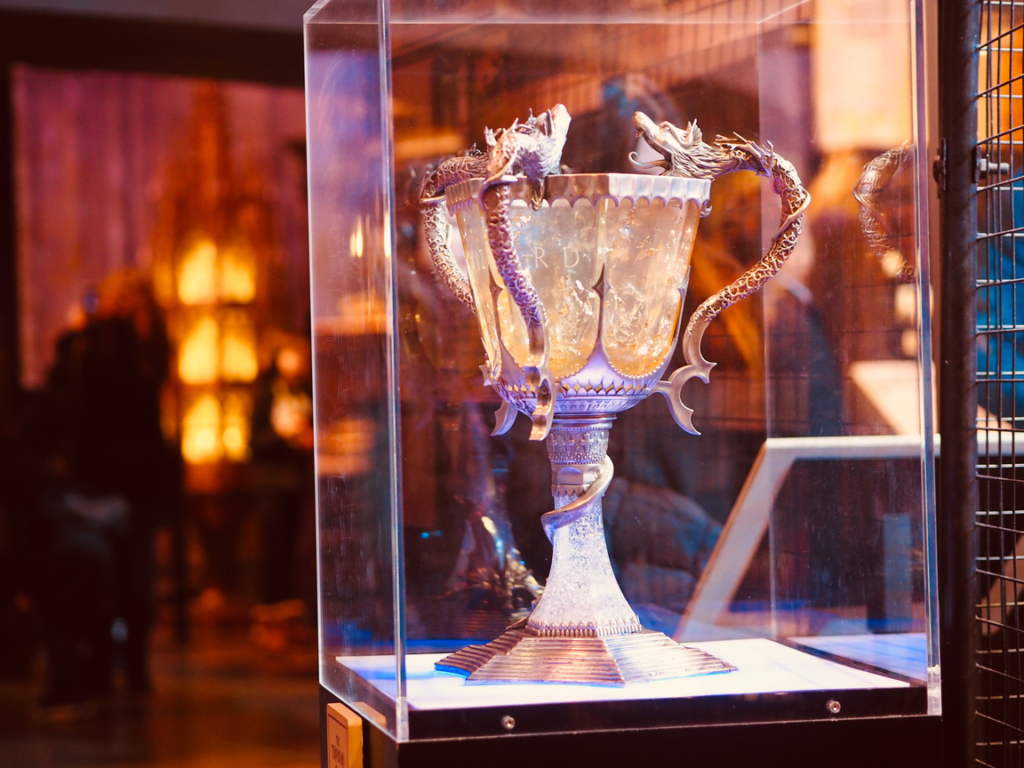 We ordered this frothy butterbeer at the Backlot Cafe located halfway through the Studio Tour.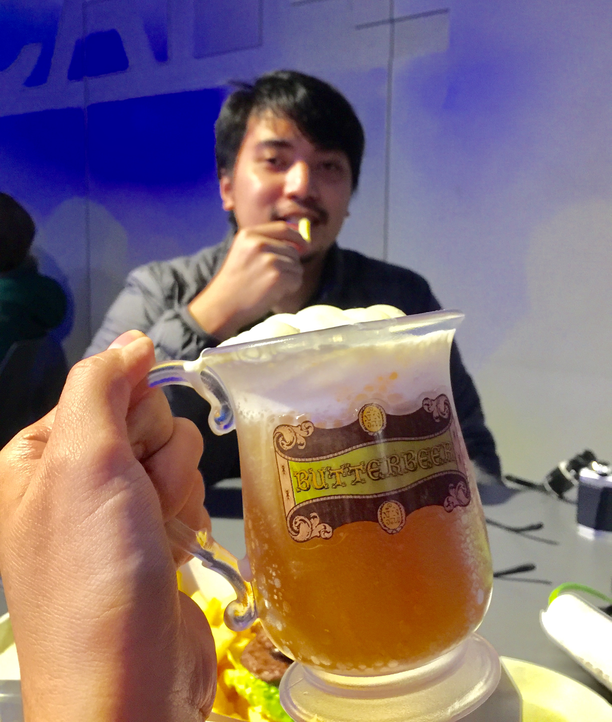 Located at The Backlot are the Hogwarts Bridge and Privet Drive. The Knight Bus is also parked there.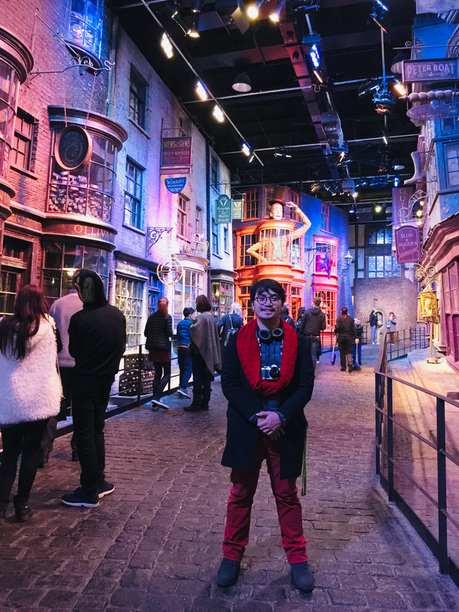 FUN FACT: The storefront of Weasleys' Wizard Wheezes took more than three months to build. Much of that time was spent constructing the 20-foot mannequin above the main entrance.
Here's the impressive Hogwarts Castle Model.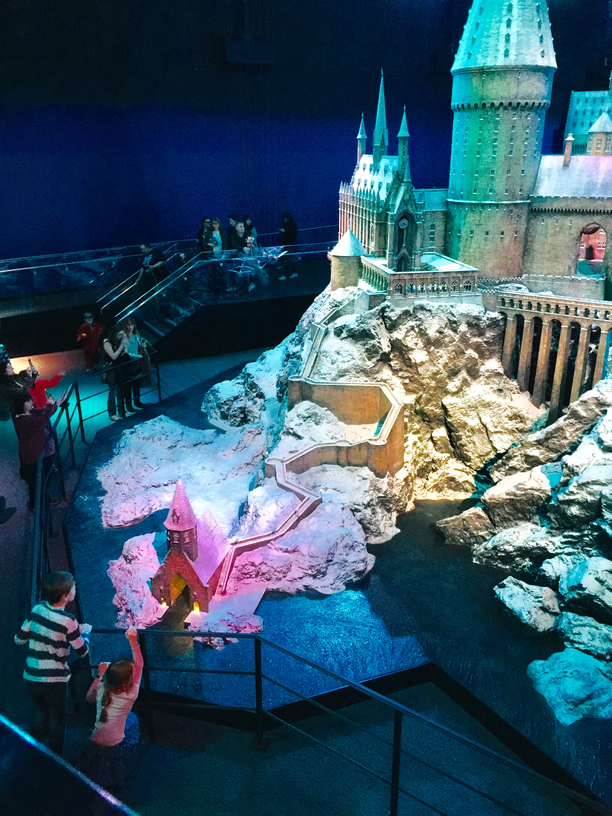 They also have shops selling wands, broomsticks, Marauder's Maps, Bertie Bott's Every Flavor Beans, chocolate frogs, basically anything from the trolley, dears.
As of their website, their newest expansion lets you walk through the 16,500 sq ft Gringotts Wizarding Bank. You can also enter the Lestrange Vault where Helga Hufflepuff's cup was stored.
I don't even know if any other Harry Potter-inspired locations can top this place. It is the REAL SET! The actors walked on the same floor!
I wish I took better photos.
My HP heart was full with behind-the-scenes trivia. Yet there was still so much to learn. I'll go back here in the future.